In celebration of the 50th anniversary of the Architecture program at the American University of Beirut, Kite has developed the visual language for the event series that marked the year 2018 together with all the design collaterals.

The yearbook, spanning from the year 1968 to 2018, showcases fifty years of people, events and department life. In order to fit fifty years within one book, a meticulous system was required to neatly overlay the various layers of information while creating a dynamic and balanced composition. The yearbook represents four overlaying and continuous timelines. The first two, located in the center of the page, showcase the students, faculty members and staff, as well as photographs from the department life laid out in an axonometric projection. The other two timelines, positioned on the top and bottom of each page, represent the faculty, chairs and University presidents as well as events and activities across the years.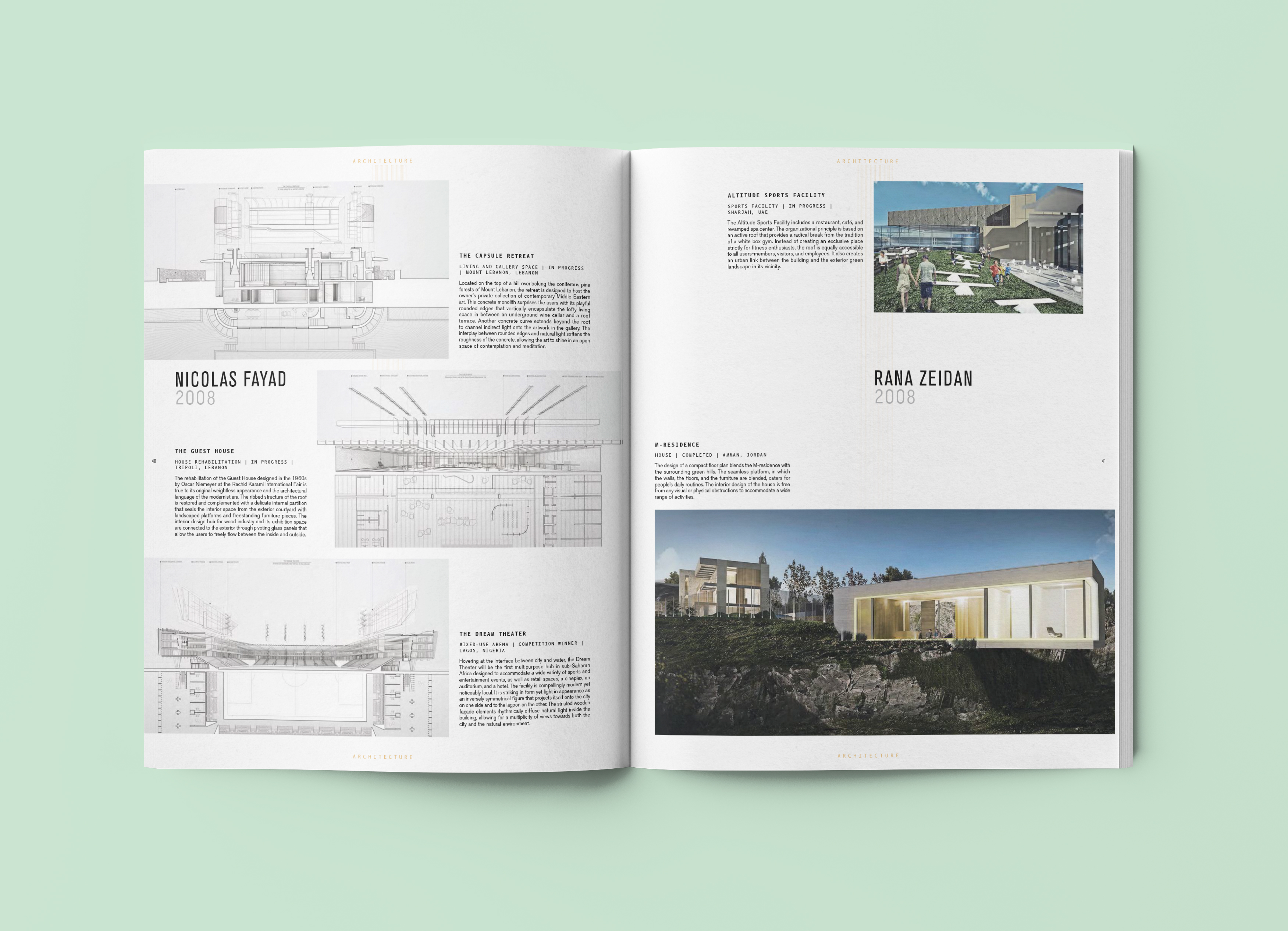 The exhibition catalogue along with the exhibition space design follow a distinctive mapping system that connects the different practice fields of graduate students. The graduate works are set against an infographic that codes the wide range of the various alumni practices.
>> Check out the full branding of AUB Architecture 50th anniversary